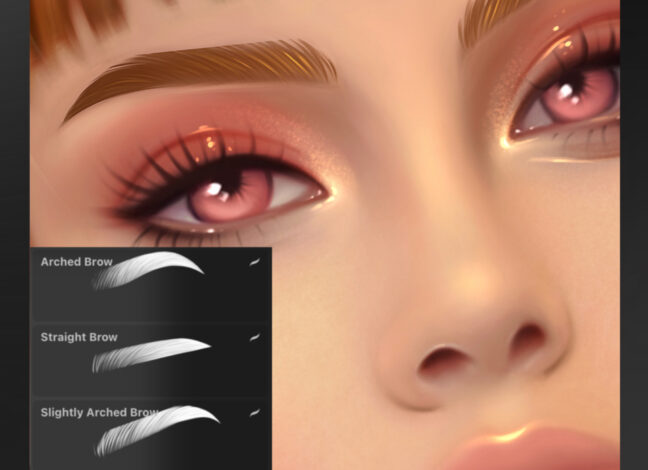 Eyebrow Stamps Procreate Brushes
Download free these 3 Eyebrow Stamps Procreate Brushes that will make your work easier, allowing you to create stunning and realistic eyebrows effortlessly. Eyebrow stamps are an excellent tool for digital artists who want to add realistic and detailed elements to their artwork. They offer a quick and easy way to create eyebrows of various shapes, sizes, and styles with just a few clicks. Each eyebrow has its own unique shape.
Download these free brushes by typing "$0" at Gumroad.