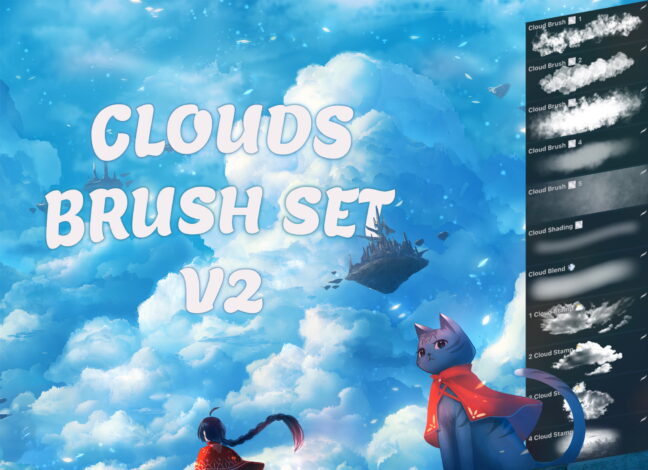 Clouds V2 Procreate Brush Set
The Clouds V2 Procreate Brush Set offers artists an adaptable and captivating selection of brushes for creating stunning cloudscapes. With 8 free Brushes included, this brush set is great for digital artists looking to add depth and texture to their artwork.
Download these free brushes by typing "$0" at Gumroad.
Check the Full Version of 46 Brushes on Gumroad for more brushes from this set.