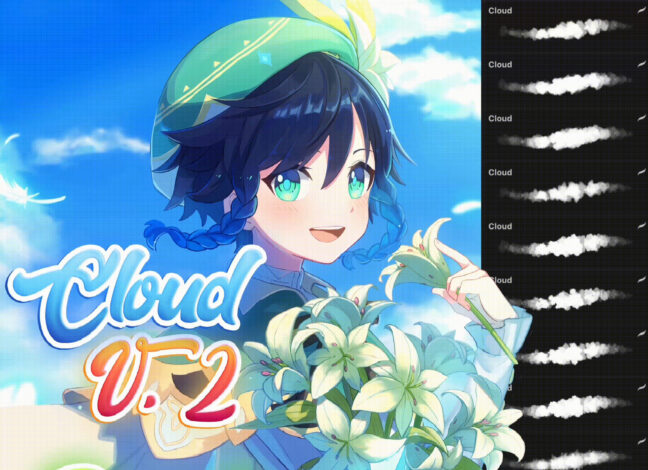 Anime Cloud Procreate Brushes
Anime Cloud Procreate Brushes is a set of free 6 detailed cloud brushes designed to enhance your anime-style artwork and add a touch of ethereal beauty to your creations. With these brushes, you can effortlessly bring majestic clouds to life on your digital canvas.
Download these free brushes by typing "$0" at Gumroad.
Check the Full Version of 32 brushes on Gumroad for more brushes from this set.