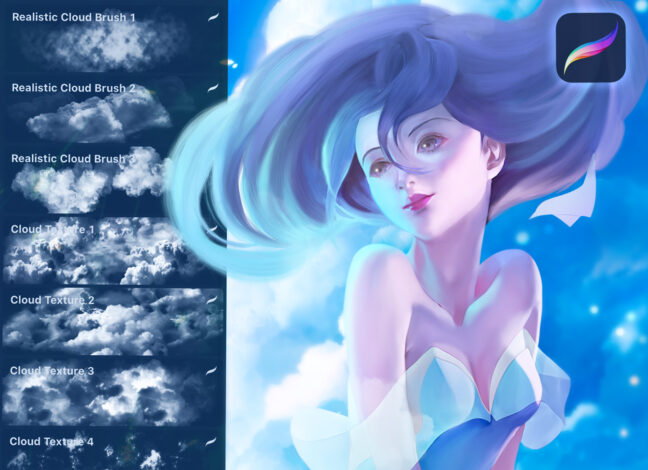 Grab these 9 free cloud Procreate brushes set. You can draw realistic clouds, cloud texture, etc. Increase your skill in drawing realistic pictures on your iPad, and make beautiful things.
Download these free brushes by typing "$0" at Gumroad.
The video below showcases all free & premium sets of these brushes.