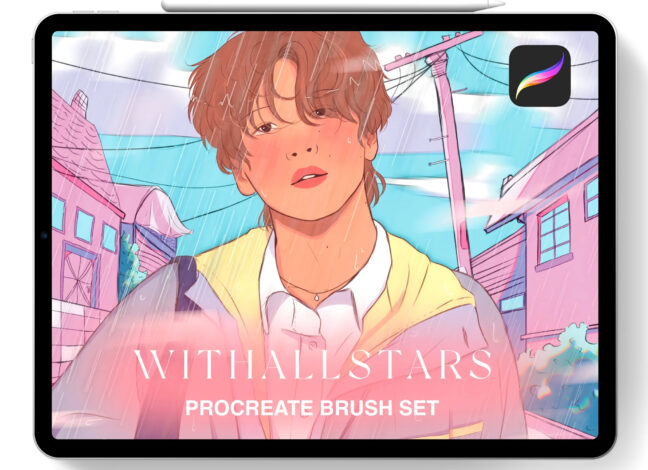 Withallstars Procreate Brush Set
The Withallstars Procreate Brush Set brings to the table. With an impressive array of 21 free brushes ripe for picking, your artistic endeavors can enjoy a daily dose of creativity that transcends beyond the ordinary.
Brushes for sketching, smooth line art, smooth coloring, background texture, and cuteness. Also, this pack contains Soft Clouds, Graphite, Thick Brush, Texture Soft Edges, Flat/Hard Painting, Hard Straight lines, Hearts, and Rainbow star brushes.
Download these free brushes by typing "$0" at Gumroad.