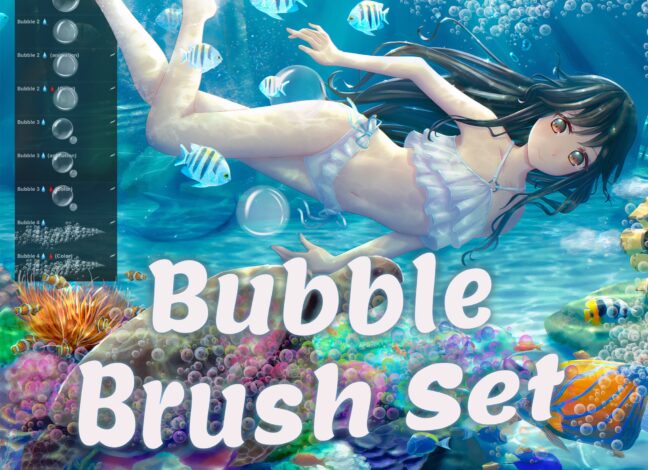 Bubble Procreate Brush Set
The Bubble Procreate Brush Set is a fantastic collection of brushes that allows artists to create lovely bubble effects in their digital artwork. With 7 free brushes included in this set, it offers various options for creating different bubble textures and styles. From large, transparent bubbles to smaller, more solid ones, these brushes are versatile and easy to use.
Download these free brushes by typing "$0" at Gumroad.
Check the Full Version of 49 brushes on Gumroad for more brushes from this set.