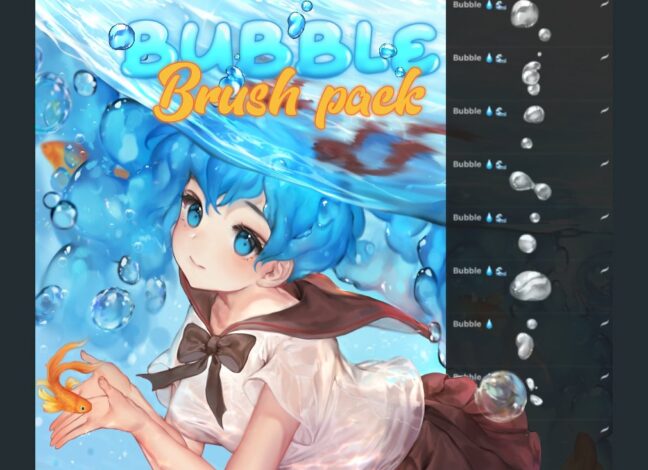 Droplet Bubble Procreate Brushes
Check this Droplet Bubble Procreate Brushes; with this set of four free brushes, you can effortlessly create a beautiful droplet and bubble-like textures that will bring an element of magic to your artwork. From creating realistic water droplets on leaves or petals to adding a dreamy bubble effect in the background, these brushes offer endless possibilities for experimentation.
Download these free brushes by typing "$0" at Gumroad.
Check the Full Version of 20 brushes on Gumroad for more brushes from this set.