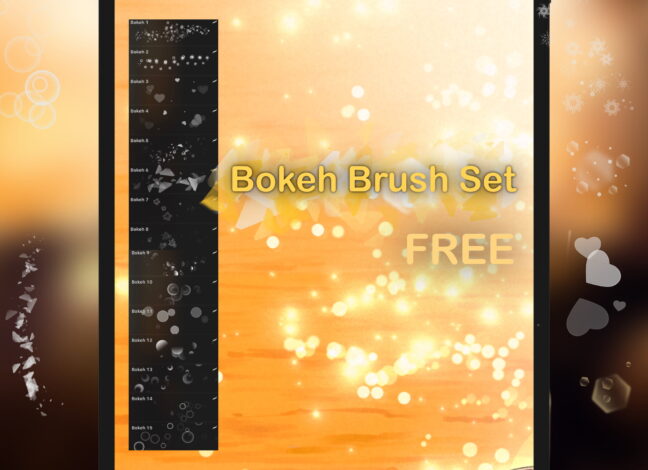 Bokeh Set Procreate Brushes
The Bokeh Set Procreate Brushes offers 6 free brushes that will transform your creations with the mesmerizing effect of bokeh. Boasting vibrant colors and dreamy blurs, these brushes bring an ethereal quality to any piece. Whether you are creating portraits, landscapes, or abstract designs, the bokeh effect adds depth and intrigue, captivating viewers with its enchanting allure.
Download these free brushes by typing "$0" at Gumroad.
Check the Full Version of 30 brushes on Gumroad for more brushes from this set.