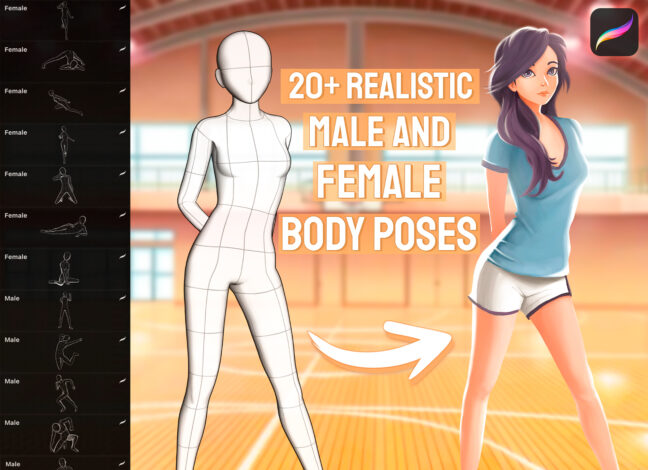 Body Poses Stamps Procreate
This free body poses stamps Procreate set allows you to draw different poses for your characters. Build your pictures with unique brushes and bring your idea up. You can pick from 20 brushes and combine them to get the preferred pose.
Download these free brushes by typing "$0" at Gumroad.
The video below showcases all free & premium sets of these brushes.