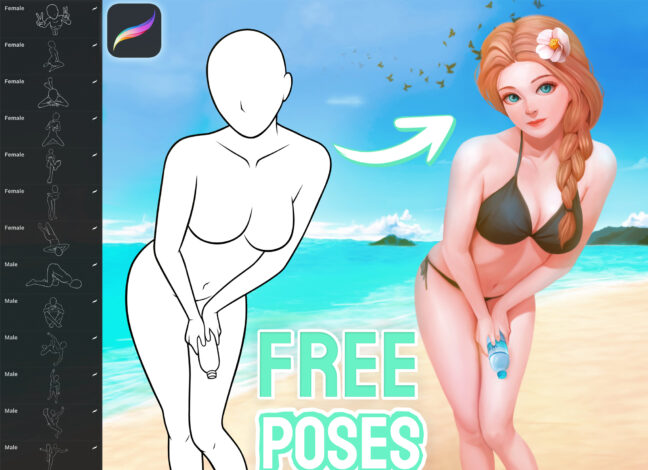 Body Poses Stamps Procreate Brushes
The Body Poses Stamps Procreate Brushes set includes a variety of poses, such as standing, sitting, walking, and even jumping. It's created a free set of 15 brushes to help you create male and female body poses in Procreate. Artists have carefully crafted each pose to ensure they look natural and lifelike. With just a few clicks, you can quickly add these stamps to your artwork and make it look more dynamic.
Download these free brushes by typing "$0" at Gumroad.
The video below showcases all free & premium sets of these brushes.