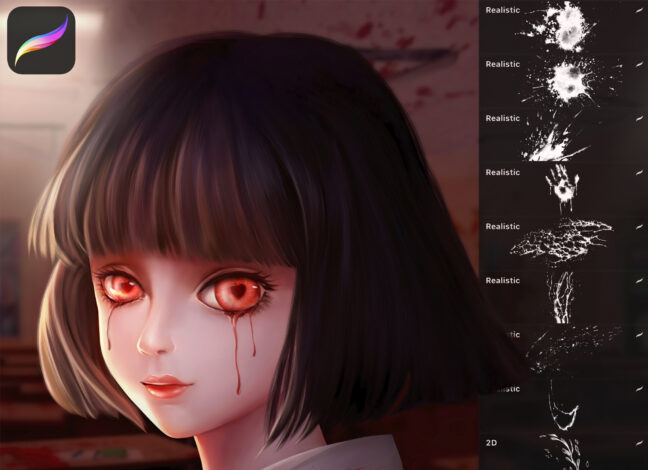 This set of Blood Procreate brushes comes with 12 free brushes that allow you to create various blood effects such as drips, splatters, smears and more. Whether you want to create a bloody Halloween scene or add some gore to your character design, these brushes will come in handy. With this Procreate's new free Blood Brush Set, you can easily add realistic and 2D blood to your illustration without hassle.
Download these free brushes by typing "$0" at Gumroad.
Check the Full Version of 30 brushes on Gumroad for more brushes from this set.
The video below showcases all free & premium sets of these brushes.