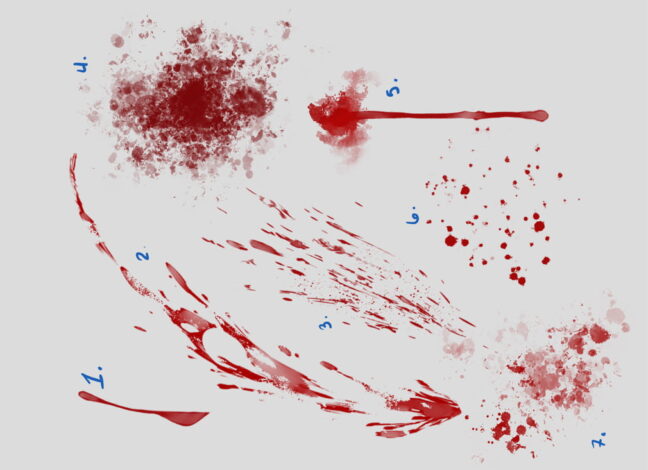 Blood Stamps Procreate Brushes
Blood Stamps Procreate Brushes is an incredible pack that offers 7 free brushes that will take your work to a new level of macabre brilliance. Add highly detailed drops of blood to your work. You can create realistic splatters and smears that will make any viewer cringe in delight. The brushes' versatility allows for complete customization, so whether you want bold crimson drips or subtle hints of bloodstains, these brushes have covered you.
Download these free brushes by typing "$0" at Gumroad.