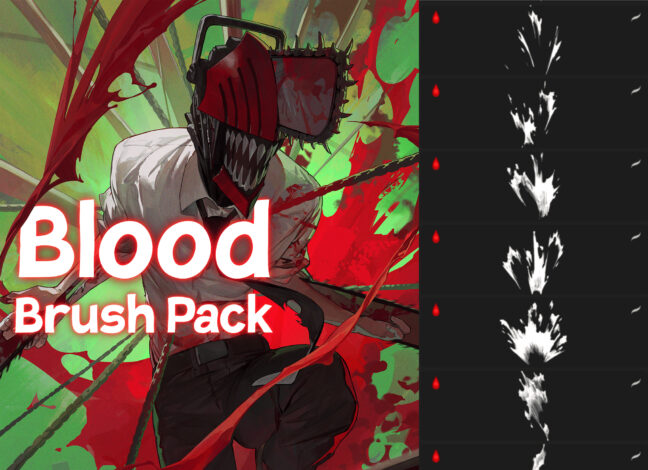 Blood Drops Procreate Brushes
Blood Drops Procreate Brushes is a collection of 10 free brushes; this pack provides an array of options to add intricate and detailed drops of blood to your artwork. Whether you are working on horror illustrations, dark fantasy designs, or even medical illustrations, these brushes will elevate your creations to the next level.
Download these free brushes by typing "$0" at Gumroad.
Check the Full Version of 43 brushes on Gumroad for more brushes from this set.