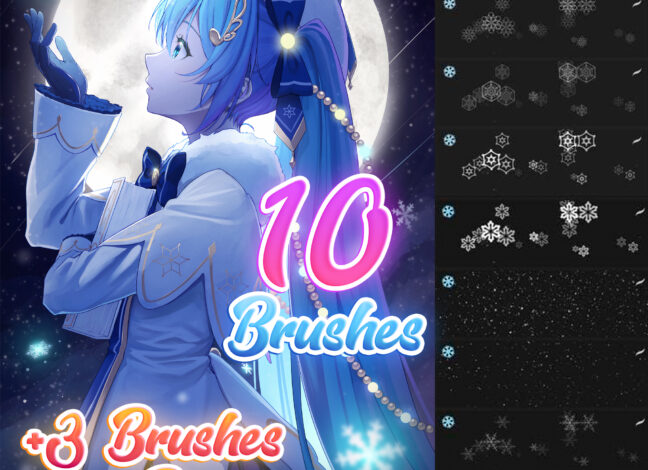 Anime Snowflake Procreate Brushes
13 free snow brushes for Procreate, you can transform your winter art into a magical and atmospheric wonderland in just a few clicks. Artists can take their winter-themed creations to the next level. Each brush has been carefully crafted to mimic real-life snowflakes' intricate beauty.
Download these free brushes by typing "$0" at Gumroad.
Check the Full Version of 55 brushes on Gumroad for more brushes from this set.