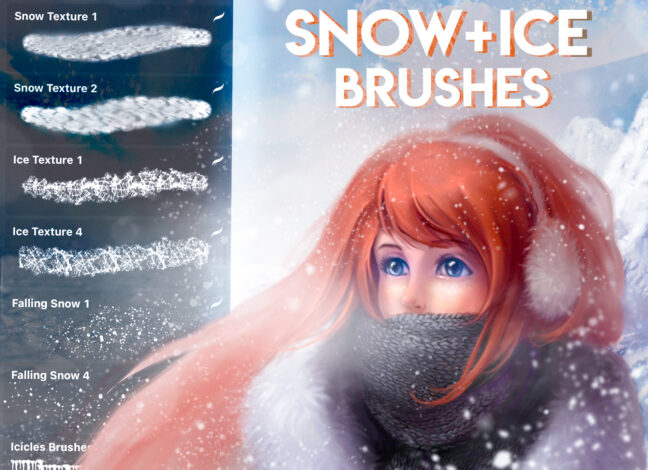 Christmas Snow & Ice Procreate Brushes
These free Christmas Snow & Ice Procreate Brushes will support and take your artwork to the next level. With 10 unique brushes in this set, you can draw everything from light snowflakes to icy landscapes. These brushes are perfect for anyone who loves to draw winter pictures or create holiday designs. With these brushes in your arsenal, you can effortlessly add delicate snowflakes, sparkling frost crystals, and fluffy snowdrifts to your painting.
Download these free brushes by typing "$0" at Gumroad.
The video below showcases all free & premium sets of these brushes.