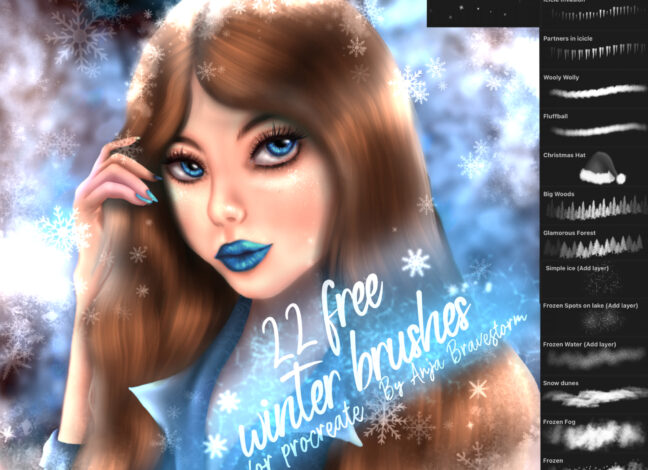 Winter Holiday Procreate Brushes
Free pack of 22 winter holiday Procreate brushes, you can take your digital art to the next level. These brushes are designed to help you capture the essence of the winter season and bring your imagination to life. Whether you want to add snowflakes or a touch of frost to your artwork, this pack has everything you need. The brushes include snow textures, fog effects, Christmas hat designs, and ice patterns that will make your artwork stand out.
Brushes: Zero degrees, Freezing Cold, Snowflakes, Winter Wonderland, Flakes, Ice, Fogs, Icicle, Wooly Wolly, Fluffball, Christmas Hat, Glamorous Forest, Frozen Spots on lake, Frozen Water, Snow Dunes, Frozen Fog, and more.
Download these free brushes by typing "$0" at Gumroad.