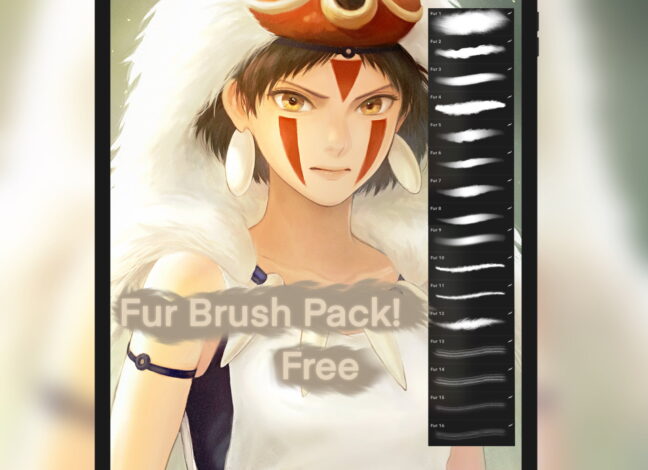 Animal Fur Procreate Brushes
The Animal Fur Procreate Brushes collection includes 5 versatile brushes that can easily create realistic fur textures. Each Brush has unique characteristics, allowing artists to experiment and find the perfect match for their desired effect. Whether you want to depict soft and fluffy dog fur or sleek and shiny cat fur, these brushes have you covered.
Download these free brushes by typing "$0" at Gumroad.
Check the Full Version of 23 brushes on Gumroad for more brushes from this set.