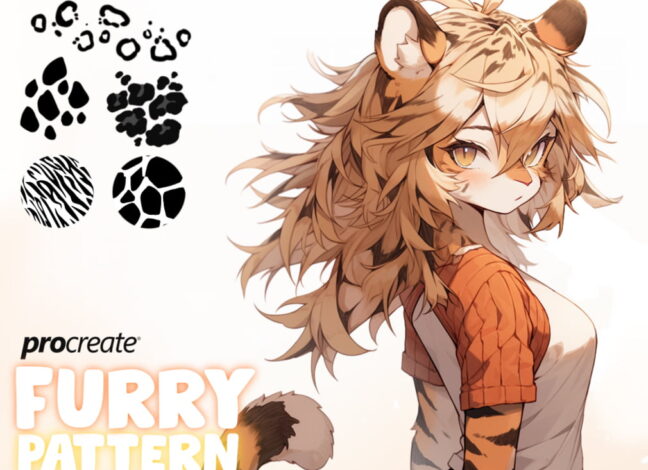 Furry Pattern Procreate Brushes
The Furry Pattern Procreate Brushes has 4 free brushes. The brushes effortlessly blend different shades and create intricate patterns, mimicking the natural variations in animal fur. Whether sketching, inking, or shading, these brushes offer endless possibilities for creating soft fur patterns that will make your characters pop off the page.
Download these free brushes by typing "$0" at Gumroad.
Check the Full Version of 20 brushes on Gumroad for more brushes from this set.