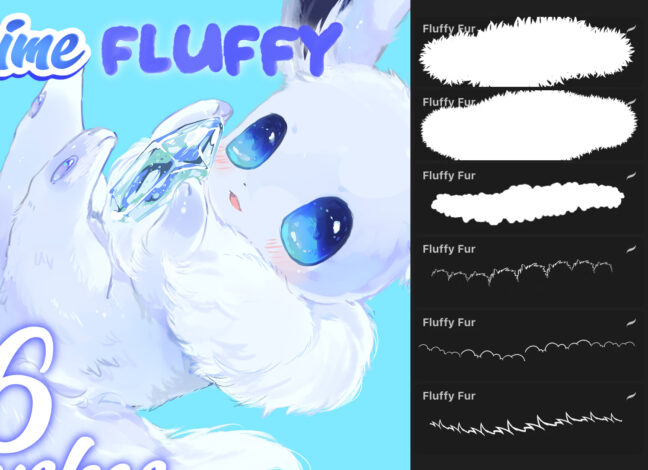 Fur Fluffy Procreate Brushes
The Fur Fluffy Procreate Brushes in this collection comprise 6 unique brushes meticulously designed to mimic the softness and texture of various hair types and fur. From fluffy bunny tails to long flowing locks, each Brush offers a distinct stroke pattern that allows for stunningly detailed artwork. The versatility of these brushes enables artists to effortlessly create beautiful portraits, animal illustrations, or even fantastical creatures with astonishing lifelike qualities.
Download these free brushes by typing "$0" at Gumroad.
Check the Full Version of 22 brushes on Gumroad for more brushes from this set.