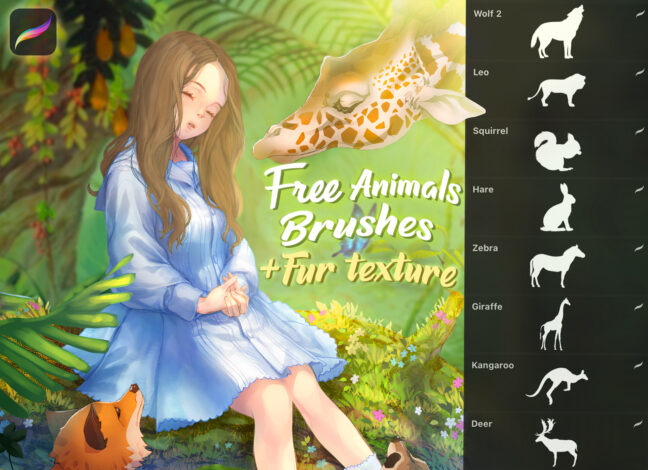 Animals Procreate Brushes, Fur Texture
If you are looking for high-quality brushes to assist you in creating realistic animals and fur textures, look no further than this fantastic collection of free Procreate brushes. With 36 Brushes, this set is perfect for anyone wanting to add realism to their digital artwork.
Whether you're working on illustrations, character designs, or even concept art for games or films, these brushes will make your work stand out with incredible detail and texture. From soft and fluffy fur to rough and rugged scales, there's a brush here for every animal texture you can imagine. These brushes are completely free!
Download these free brushes by typing "$0" at Gumroad.
The video below showcases all free & premium sets of these brushes.