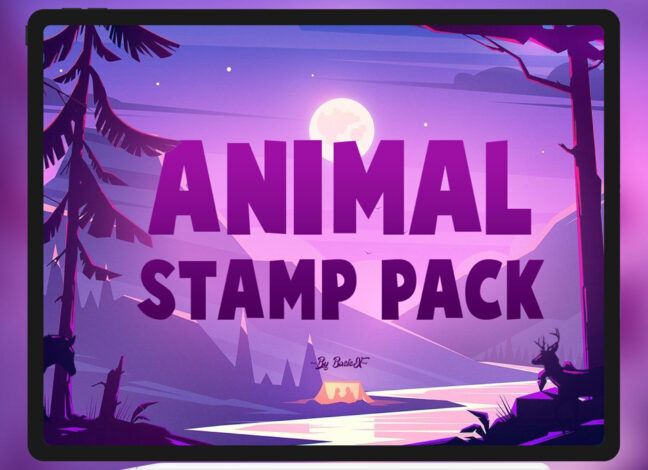 Animal Stamps Procreate Brushes
The incredible Animal Stamps Procreate Brushes pack has 9 stamps featuring various animals, from majestic forest dwellers to magnificent savannah creatures. One of the many things that make these stamps unique is their attention to detail. Each animal stamp is meticulously crafted to capture the essence and beauty of its real-life counterpart.
Download these free brushes by typing "$0" at Gumroad.
Check the Full Version of 55 stamp brushes on Gumroad for more brushes from this set.