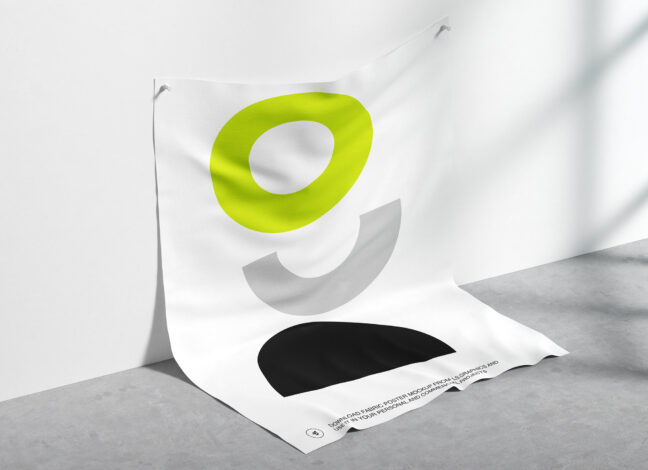 Easy Fabric Simple Poster Mockup
Another free Fabric Simple Poster Mockup. It amazes us with its elegance. He folded it to look like a unique and realistic canvas folded in half on the wall. It neatly split everything in the PSD, is top quality, and is easy to work with them. All details are outstanding. We can use Fabric Simple Poster Mockup for the showcase of a flyer or a presentation of a company's brand. The background is also changeable, and we can apply a range of custom effects. There are countless options, and it depends on you and your design project. Download for free!
Check also a free Glued Poster Mockup on a wall.