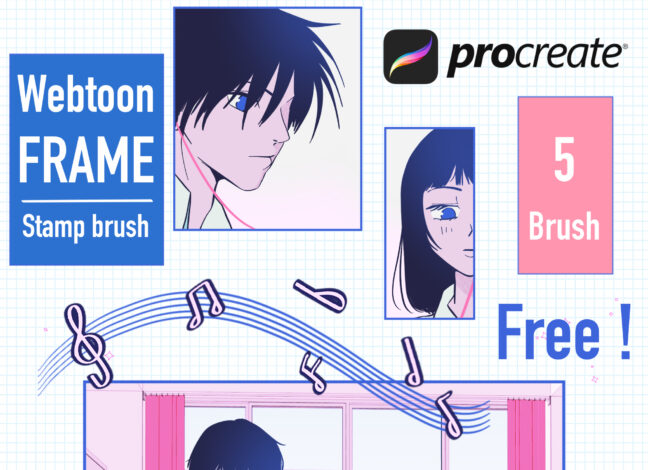 Webtoon Frame Procreate Brushes
Webtoon Frame Procreate Brushes offer a unique and efficient way to create captivating webtoon frames in Procreate. With these brushes, you can bring your stories to life, using different stroke styles and textures that enhance the visual appeal of each panel. These 5 basic free brushes are specifically designed for stamping webtoon frames in Procreate. They allow you to easily create clean and crisp lines, giving your panels a professional look without spending hours on tedious manual lines.
Download these free brushes by typing "$0" at Gumroad.
Check the Full Version of 13 Brushes on Gumroad for more brushes from this set.