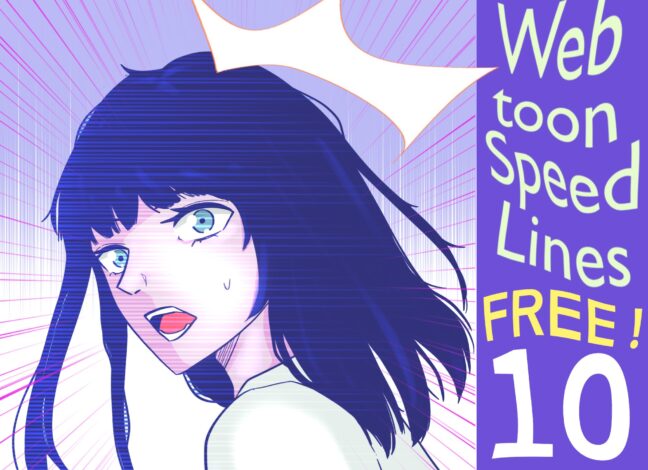 Webtoon Speed Lines Procreate Brushes
With the Webtoon Speed Lines Procreate Brushes, you can easily create dynamic speed lines that will make your characters and scenes come alive on the screen. One of the most important aspects of creating compelling webtoons is effectively conveying motion and speed. Speed lines can add a sense of movement and energy to your artwork, drawing readers into the action. With 10 free brushes at your disposal, there's no limit to what you can accomplish to add movement and excitement to your webtoons.
Download these free brushes by typing "$0" at Gumroad.
Check the Full Version of 28 Brushes on Gumroad for more brushes from this set.