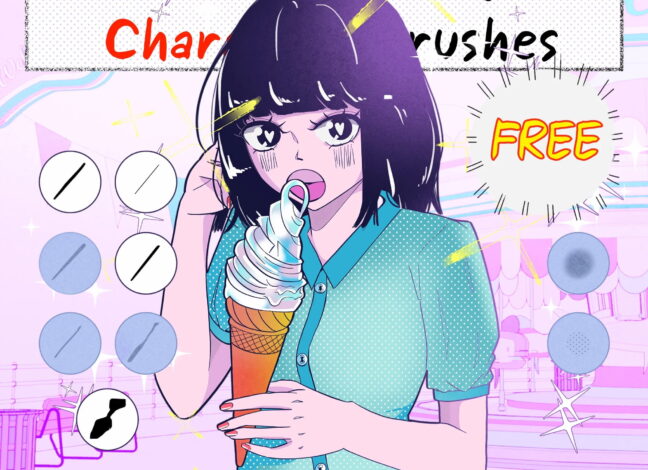 Webtoon Character Procreate Brushes
Download for free Webtoon Character Procreate Brushes. This brush set has 4 free brushes. Creating captivating and eye-catching webtoon characters in Procreate requires the right brushes to bring your creations to life. The first brush that every artist should have is a pencil and sketch pen. This versatile brush allows for smooth lines and shading, perfect for sketching out the initial outlines of your character. It provides a level of control that mimics traditional pencil on paper, allowing you to explore different styles and textures.
Another essential brush for drawing webtoon characters is the outline marker. This brush adds definition and boldness to your character's features and details. With its clean lines and precise strokes, it helps bring emphasis to key areas such as facial features or clothing folds.
A pen brush works wonders when capturing shiny hair in your webtoon characters. This brush has a unique ability to create glossy textures that mimic light reflecting off strands of hair, giving your characters a dynamic and realistic appearance. Whether soft waves or sharp, spiky locks, this pen brush adds depth and dimensionality, making your character's hairstyle shine on the screen.
Download these free brushes by typing "$0" at Gumroad.
Check the Full Version of 9 Brushes on Gumroad for more brushes from this set.