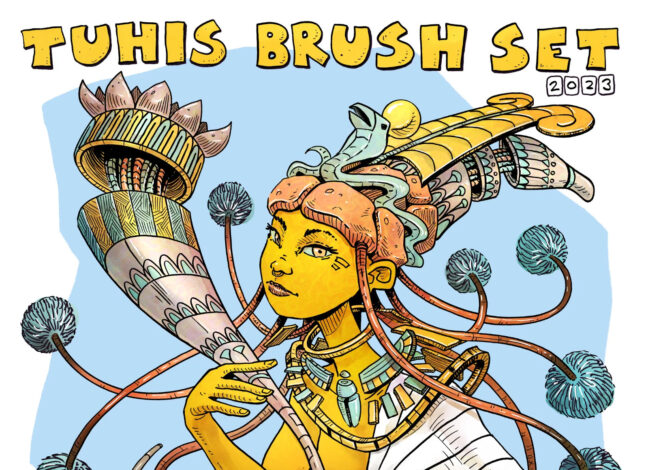 Tuhis Procreate Brush Set 2023
It's released a new free Tuhis Procreate Brush Set 2023 for digital artists. With 23 brand-new brushes and some improvements to old classics, this update promises to take your artwork to the next level. Finding the right brush can make all the difference in your creative process as an artist. With this new set of brushes, you'll have even more options.
Brushes included in this set: Kanto Ink, Miska Ink, Hanko Pen, Kavei Ink, Kaski Brush Pen, Mumma Tempera, Koivu Pencil, Pehmoinen, Vino Paintbrush, Vino Drybrush, Tasa Paint, Pappa Ink, Veljet Ink, Ukko Ink, Kumpu Brush Pen, Helvi Texture, Miso Water, Helvi Glaze, Helvi Wash, Ultimatebrush, Awsombrush, Duperbrush, Superbrush.
Download these free brushes by typing "$0" at Gumroad.