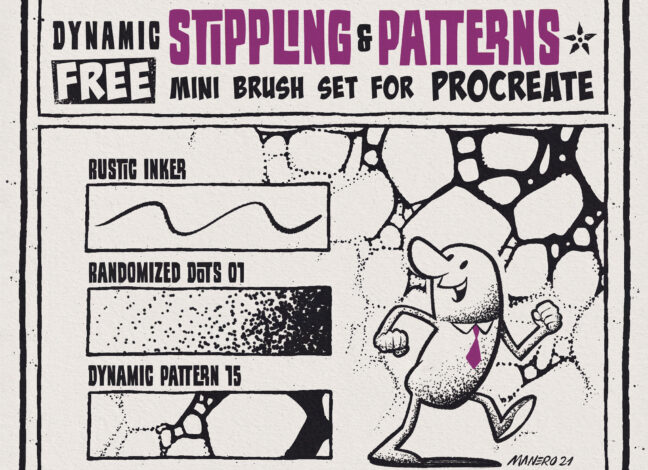 Stippling & Patterns Procreate Brushes
The free Stippling & Patterns Procreate Brushes offer an innovative tool for artists to achieve this unique effect with ease. With its rough and jagged look, this inking brush allows artists to add depth and texture to their artwork effortlessly.
A powerful stipple brush creates intense textures by layering countless dots, allowing for intricate detail. Whether aiming to create a realistic portrait or add depth and dimension to your illustrations, this stipple brush will elevate your artwork.
A hand-drawn pattern brush with pressure sensitivity. This feature enables artists to easily create complex patterns that adapt based on the pressure applied while drawing – resulting in dynamic and organic designs that emulate traditional hand-drawn patterns.
Download these free brushes by typing "$0" at Gumroad.
Check the Full Version of 100+ Brushes on Gumroad for more brushes from this set.
You can see these brushes in action in the following tutorial: