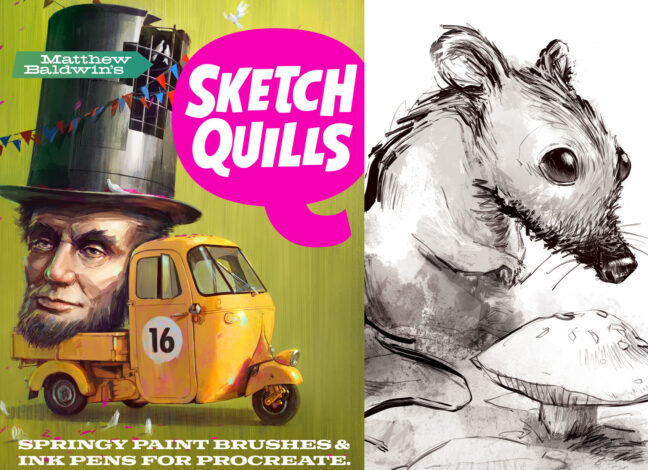 Springy Ink Pens Procreate Brushes
Do you like the bold, deliberate lines that ink pens create? A set of Free Springy Ink Pens Procreate Brushes will allow you to balance spontaneity and precision in your artwork perfectly. Whether you're working on a portrait or a landscape piece, these brushes will give your artwork an added touch of realism. The springiness of these brushes allows them to react as if they were ink pens on paper. This unique quality adds depth and character to each stroke.
Download these free brushes by typing "$0" at Gumroad.