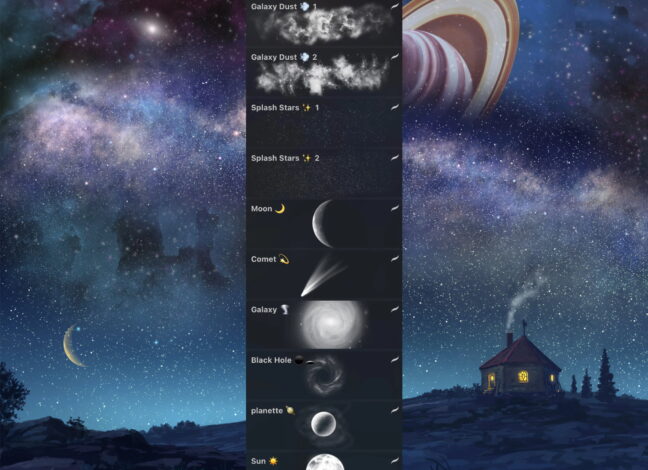 Space Procreate Brush Set
The Space Procreate Brush Set has 12 free brushes and 4 PNG images, and this brush set is perfect for adding an otherworldly touch to your artwork. From realistic nebulas to dazzling star clusters, these brushes will transport your imagination to galaxies far, far away. The set includes brushes that mimic planets' texture and color, allowing you to bring alien landscapes to life on your canvas.
Brushes included: 2 Galaxy Dust, 2 Splash Stars, Moon, Comet, Galaxy, Black Hole, Planette, Sun, and Planet.
Download these free brushes by typing "$0" at Gumroad.
Check the Full Version of 88 Brushes + 13 PNGs on Gumroad for more brushes from this set.