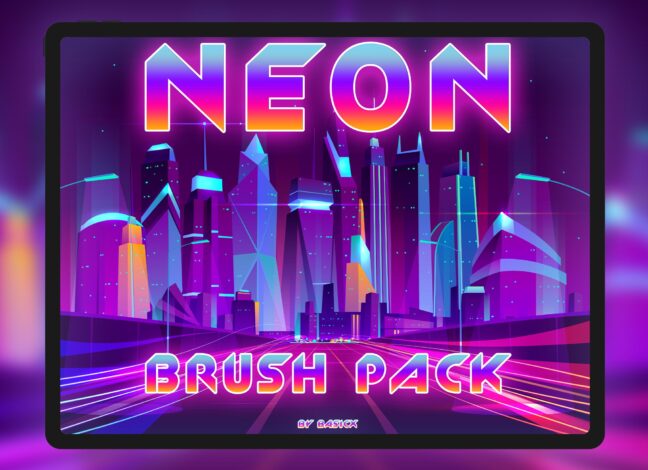 Sample Neon Procreate Brushes
The Sample Neon Procreate Brushes pack helps digital artists add a vibrant and eye-catching touch to their creations. With 5 free different neon brushes to choose from, the possibilities are endless. Whether you want to create neon signs, stylish lettering, or mesmerizing backgrounds, this brush pack has got you covered.
Download these free brushes by typing "$0" at Gumroad.
Check the Full Version of 20 brushes on Gumroad for more brushes from this set.