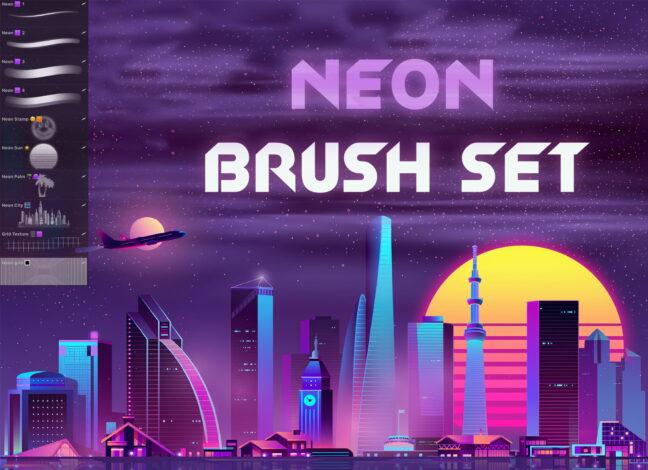 The Neon Procreate Brush Set has 12 free brushes and 5 PNG files in stunning 4K resolution. You can add a vibrant and electrifying touch to their artwork—a unique ability to create a neon effect that genuinely pops off the screen. Whether creating futuristic cityscapes or designing eye-catching posters, these brushes will instantly elevate your work to new heights.
Download these free brushes by typing "$0" at Gumroad.
Check the Full Version of 77 Brushes + 23 PNG 4K on Gumroad for more brushes from this set.