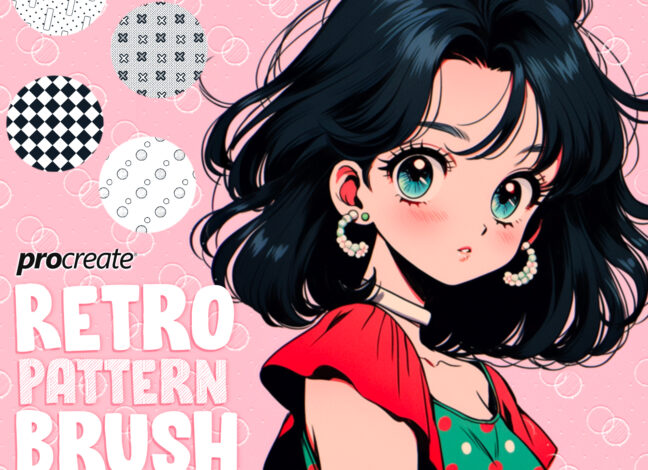 Retro Pattern Procreate Brushes
Retro Pattern Procreate Brushes' incredible pack features 5 meticulously crafted brushes that offer a wide range of retro patterns in the 80s and 90s anime style. This pack has everything from bold lines inspired by classic mecha anime to delicate textures reminiscent of old-school shoujo manga.
Download these free brushes by typing "$0" at Gumroad.
Check the Full Version of 23 brushes on Gumroad for more brushes from this set.