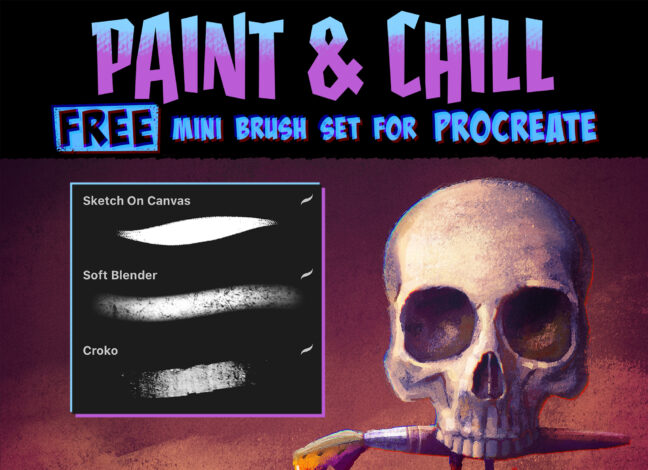 Paint & Chill Procreate Brush Set
The Paint & Chill Brush Set for Procreate is a digital artist's dream come true. With three unique brushes, you can effortlessly bring your sketches to life on a virtual canvas. These brushes will undoubtedly elevate your artwork to new heights.
In this package, you will find:
A brush for your initial sketches.
A soft blender brush meant for softening edges with the smudge tool.
Croko: a painterly brush with a large variety of textures and different behaviours depending on its size and the amount of pressure you use.
Download these free brushes by typing "$0" at Gumroad.
Check the Full Version of 52 Brushes on Gumroad for more brushes from this set.