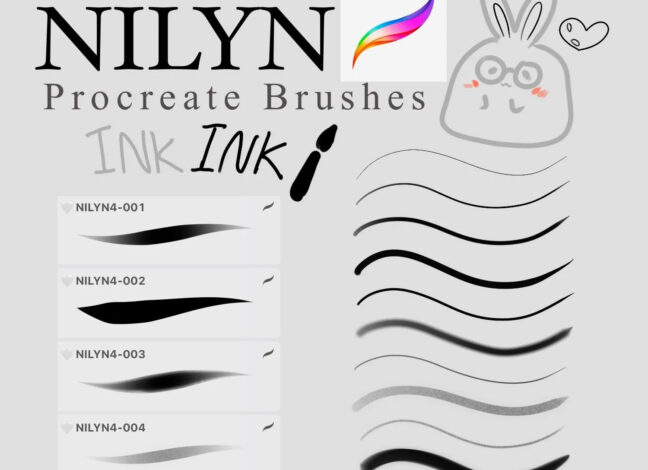 Nilyn Ink Procreate Brushes
The Nilyn Ink Procreate Brushes has 8 captivating brushes available for free, and you can effortlessly unleash your creativity and experiment with various styles and techniques. Each Brush is meticulously designed to mimic the texture and fluidity of genuine ink, giving your artwork an incredibly authentic look and feel. Whether you're a calligrapher aiming for elegant lettering or a painter seeking bold strokes, these brushes have covered you.
Download these free brushes by typing "$0" at Gumroad.