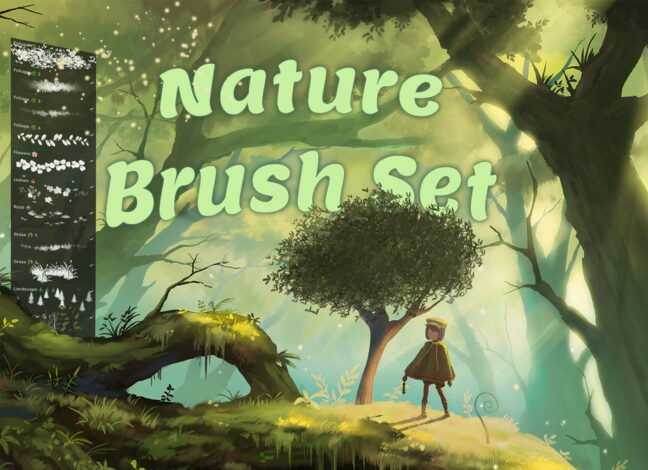 Nature Procreate Brush Set
The Nature Procreate Brush Set is great if you want to infuse creations with the beauty of the natural world. With 11 brushes available for free, this set offers a wide range of options to bring landscapes, flora, and fauna to life on your canvas. Whether you want to add delicate details to your floral illustrations or create sweeping landscapes that capture the essence of the great outdoors, these brushes have you covered.
Brushes included in this set: 3 Foliage, Flowers, Leaves, Rock, Glowworm, Grass, Landscape, and 2 Stamp Pillar brushes.
Download these free brushes by typing "$0" at Gumroad.
Check the Full Version of 123 Brushes + 3 PNGs on Gumroad for more brushes from this set.