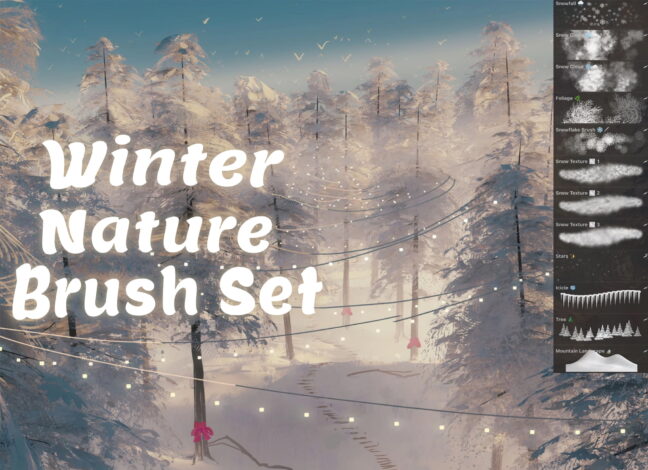 Winter Nature Procreate Brush Set
The Winter Nature Procreate Brush Set is fresh air for digital artists and enthusiasts alike. Its 10 free brushes + 4 PNGs 4K offer a delightful array of tools that capture the essence of winter in all its glory. From delicate snowflakes to intricate frost patterns, these brushes allow you to bring nature's beauty into your artwork easily.
Download these free brushes by typing "$0" at Gumroad.
Check the Full Version of 64 Brushes + 11 PNGs 4K on Gumroad for more brushes from this set.