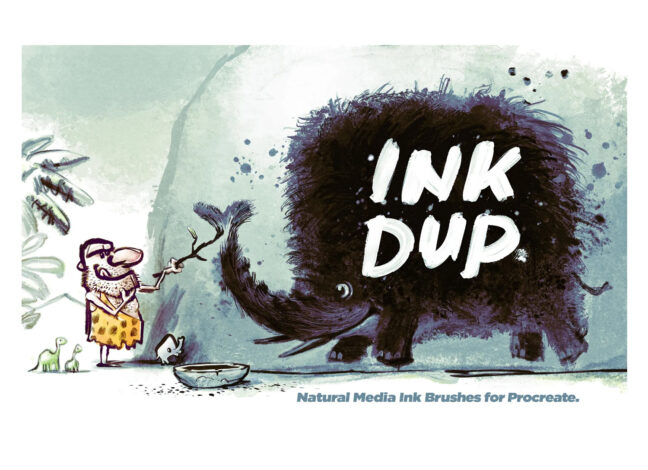 Natural Ink Procreate Brushes
It released the free giant brush bundle yet: a collection of free Natural Ink Procreate Brushes that includes ink strokes, ink washes, and other ink artefacts. With this new set of brushes, you'll feel bold, wet and decidedly inky.
They have been carefully crafted to replicate the look and feel of traditional ink drawing tools, giving you complete control over your art. Whether you're creating illustrations, comics or even lettering work, this bundle has covered you.
What makes these brushes so unique is their natural look and feel. They've been designed to replicate how genuine ink behaves on paper – from how it pools and spreads to the subtle variations in colour and texture that can only be achieved by hand. Whether you're creating digital illustrations or lettering designs, these brushes will give your work an authentic, organic quality that's hard to find elsewhere.
Download these free brushes by typing "$0" at Gumroad.