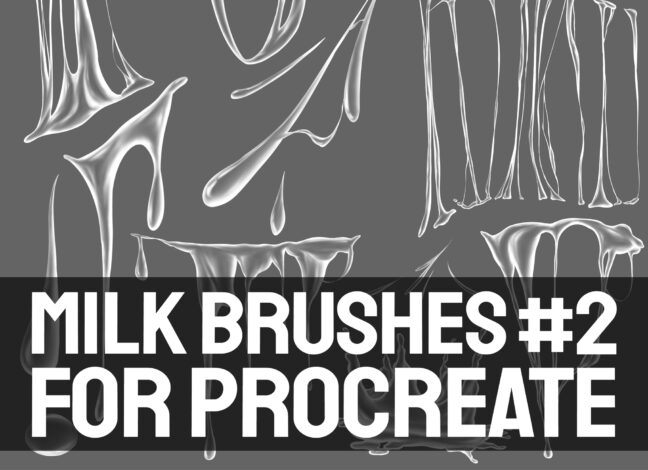 Milk Procreate Brushes #2
Free Milk Procreate Brushes are an artist's dream come true. The first set was so popular that it had to create a second part of these fantastic milk brushes. In this set, 13 unique brushes will elevate your artwork to the next level. These milk brushes are perfect for creating various splashes and drops in your design. You can use them to add texture and depth to your work, making it stand out. Whether you're a professional artist or starting out, these free milk brushes for Procreate will make your life easier.
Download these free brushes by typing "$0" at Gumroad.