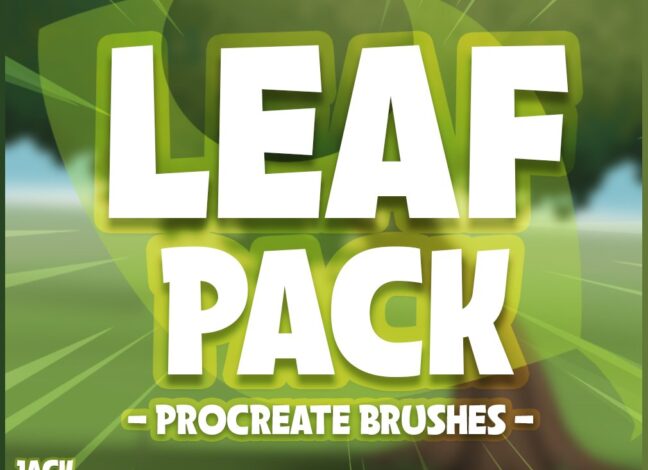 These Leaf Procreate Brushes provide endless possibilities for creating stunning trees and shrubbery in both stylized and realistic styles. With a swipe or tap of your stylus, you can create lifelike foliage with depth and dimensionality. Start experimenting today and watch your artistic visions bloom into vibrant works of digital foliage art.
Contains the following brushes:
JP_LEAF_FULLBOY
JP_LEAF_TRINITY
JP_LEAF_TROPICAL
JP_LEAF_ALIEN
JP_LEAF_SPIKE
JP_LEAF_SCATTERED
Download these free brushes by typing "$0" at Gumroad.