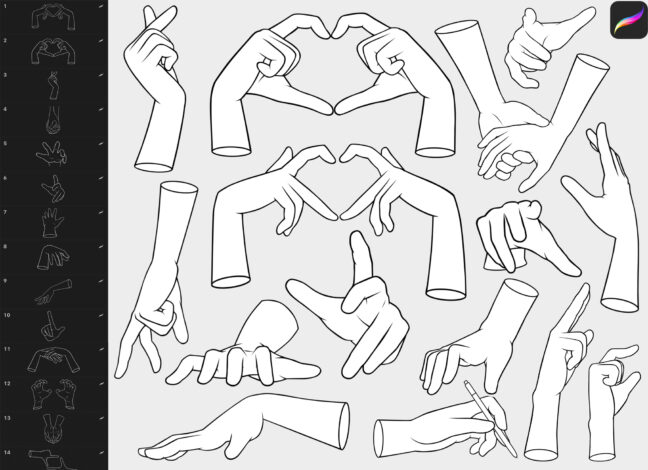 Hand Stamps Procreate Brushes
There are 30+ free hand stamps Procreate brushes in this set that will assist you in drawing hands for your character. Everything is well made and free ready to use on your iPad. Just realize your ideas on character drawings.
Download these free brushes by typing "$0" at Gumroad.
The video below showcases all free & premium sets of these brushes.