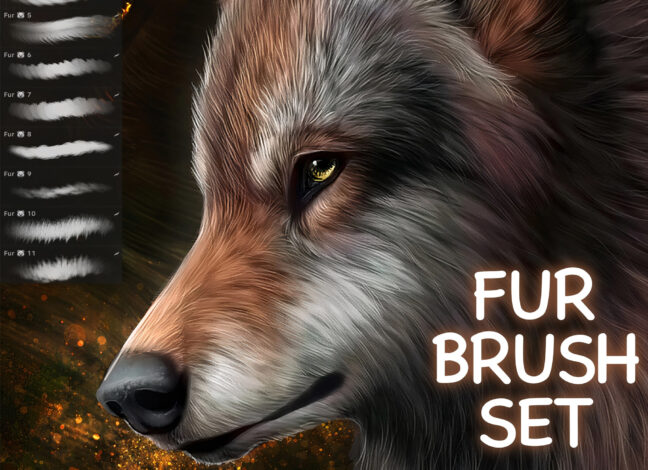 The Fur Procreate Brush Set offers 5 free brushes perfect for adding realistic and detailed fur to your illustrations. With these versatile brushes, you can create lifelike animal portraits or give a touch of texture to any character design. You can create realistic fur textures with ease. Download for free!
Download these free brushes by typing "$0" at Gumroad.
Check the Full Version of 33 Brushes on Gumroad for more brushes from this set.