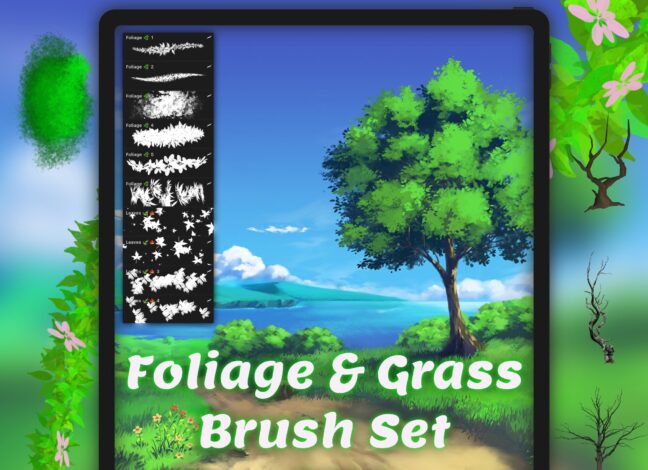 Foliage & Grass Procreate Brushes
Check this Foliage & Grass Procreate Brushes to create realistic foliage and grass in digital art. It can be daunting, but with the help of Procreate brushes specifically designed for this purpose, it becomes an enjoyable experience. A 6 free brushes are included in this set. The beauty of these brushes lies in their ability to mimic the delicate details and textures found in nature, allowing artists to bring their botanical projects to life.
Download these free brushes by typing "$0" at Gumroad.
Check the Full Version of 32 brushes on Gumroad for more brushes from this set.