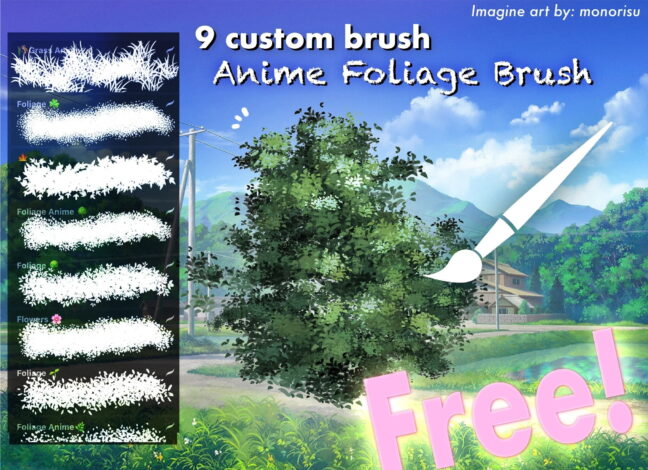 Anime Foliage Procreate Brushes
Anime Foliage Procreate Brushes allow you to seamlessly create different types of foliage, from delicate cherry blossom petals to vibrant green leaves. With just a few strokes, you can bring your anime scenes to life, whether it's a peaceful forest or a bustling cityscape. The brushes perfectly mimic the texture and movement of real foliage, giving your artwork an authentic look and feel.
Download these free brushes by typing "$0" at Gumroad.
Check the Full Version of 19 brushes on Gumroad for more brushes from this set.