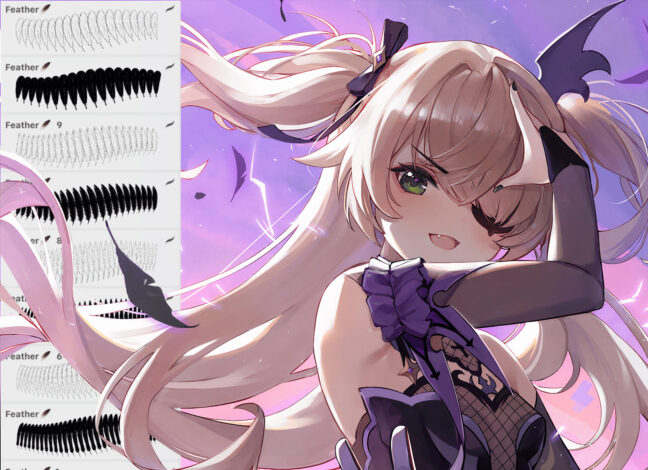 Feather Procreate Brushes
Four free brushes are included in this Feather Procreate Brushes pack. Feathers are one of nature's most enchanting creations, and now you can bring their ethereal beauty into your digital art. What sets these brushes apart is their ability to capture the delicate details and softness of feathers effortlessly. Get inspired by the wisps of smoke trailing from delicately drawn feathers, or use the feather texture as a background element in mixed media pieces.
Download these free brushes by typing "$0" at Gumroad.
Check the Full Version of 15 brushes on Gumroad for more brushes from this set.