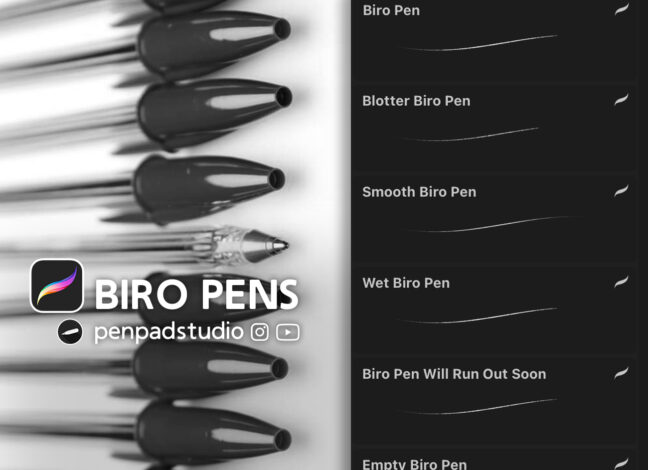 Ballpoint Pen Procreate Brushes
The ballpoint pen Procreate brushes come in various styles, from fine tips to bold strokes. This range allows for more imagination and versatility in your work. The lifelike texture of these brushes helps build an organic feel while adding chasm and dimensionality to your drawings. Whether performing on portraits or landscapes, these ballpoint pen brushes will give your artwork a unique nature that stands out from different digital creations.
Download these free brushes by typing "$0" at Gumroad.