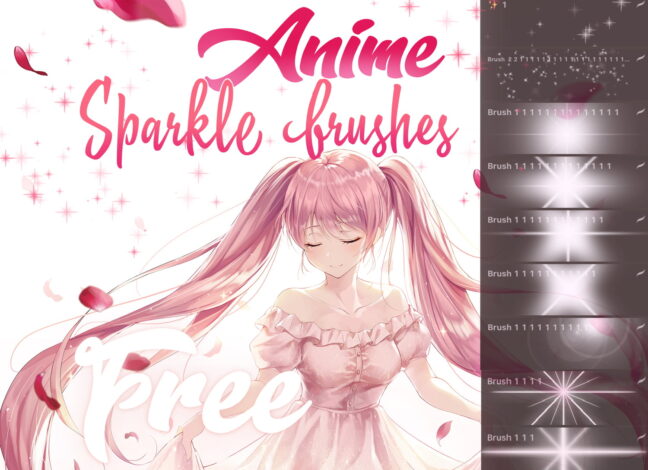 Anime Sparkle Procreate Brushes
Anime Sparkle Procreate Brushes offers many possibilities for animators and digital artists alike. With 8 free brushes in the pack, this collection provides plenty of options to add sparkle and shine to your creations. One of the standout features is the ability to use the glow color dodge blend mode, elevating each brush stroke's impact.
Download these free brushes by typing "$0" at Gumroad.
Check the Full Version of 17 brushes on Gumroad for more brushes from this set.