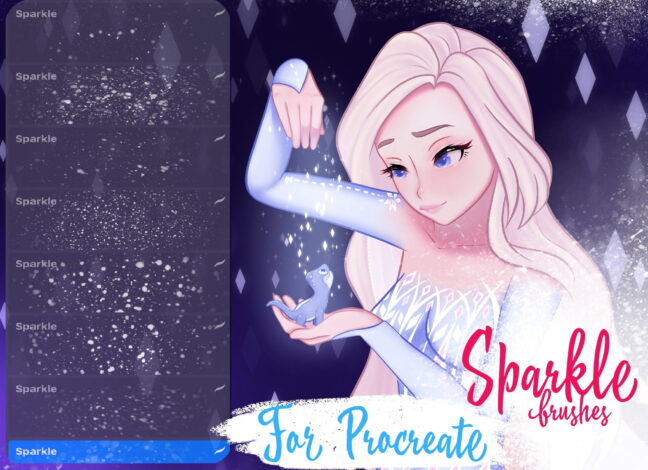 Sparkle Procreate Brushes
Sparkle Procreate Brushes are amazing free brushes that allow you to create stunning textures like snow, stars, and glitter effortlessly. There are 3 free brushes in this pack. Whether creating a blizzard in a winter landscape or adding a subtle sparkle to a starry night sky, these brushes give you the power to transform your digital artwork into something truly mesmerizing.
Download these free brushes by typing "$0" at Gumroad.
Check the Full Version of 9 brushes on Gumroad for more brushes from this set.