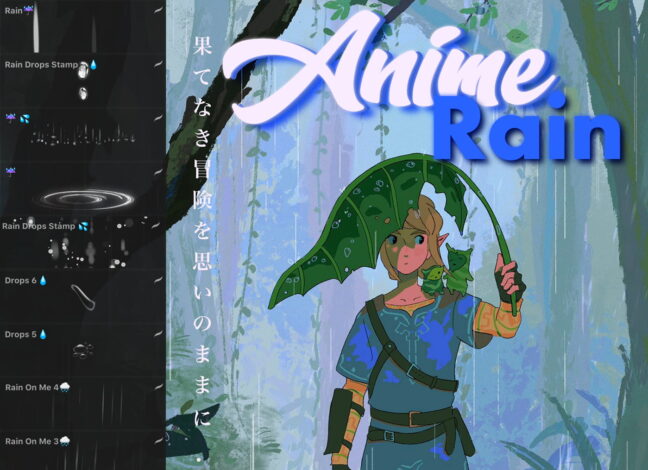 Anime Rain Procreate Brushes
The Anime Rain Procreate Brushes pack has 7 free and meticulously crafted brushes. This collection has detailed raindrops. Each Brush in this pack is specially designed to enhance the depth and texture of raindrops, creating an immersive experience for both the creator and the viewer.
Download these free brushes by typing "$0" at Gumroad.
Check the Full Version of 31 brushes on Gumroad for more brushes from this set.