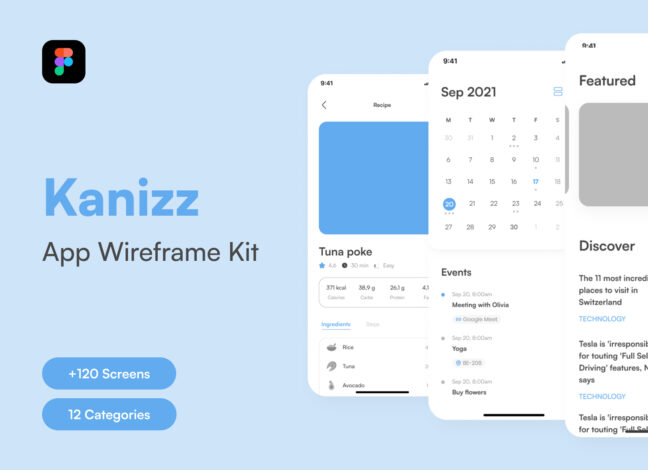 Kanizz: Ultimate App Wireframe Kit
Need to quickly wireframe an app with Figma? Kanizz: ultimate app wireframe kit has you covered! This kit includes 20+ screens and 125 app screens, and it's made with the Satoshi font, so it's easy to read and beautiful to look at.
The Kanizz wireframes take the guesswork out of designing an app—they have been carefully designed to be quick, but still thorough. With this kit, you'll be able to build beautiful wireframes in minutes from a library of 125 layouts and components.
Kanizz is organized into 12 categories for easy navigation, such as sign up, onboarding, profiles, settings, maps, health, social media feeds and news channels. The component library is well-organized as well—there are drag-and-drop options for all different kinds of designs!
The great thing about Kanizz is that you can customize the wireframes however you'd like—it comes with a well-organized component library (made with Google Fonts) and free fonts of your choice!