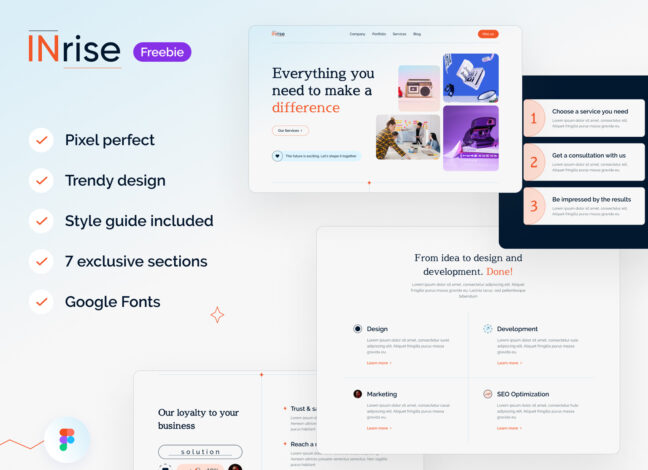 INrise: Landing Page Agency & Startup
INrise is a free landing page template for agencies, companies, and start-up owners. It was created based on experience designing websites and landing pages for different clients and tasks. It's compatible with Figma.
INrise is the perfect tool for marketing agencies who want to create beautiful and professional-looking websites that stand out from their competitors. The design has been carefully thought out to make sure it looks good on any device.
If you are a startup owner or entrepreneur who wants to grow your business, then INrise will be an excellent choice for you! It has everything you need to create an attractive website that will draw people in while also making sure their attention stays on your site throughout their visit.